TOPIC STREAM 05: Open Cultural Heritage
The Open Cultural Heritage stream at OKFestival has the goal of taking the discussion about making cultural data available for anyone to re-use to the next level. During OKFestival, experts from around the world will come together to share experiences, lessons learned and find out what next steps need to be taken to achieve our common goals, or even set new ones. These experiences will be shared with the representatives from cultural heritage institutions and we will help them actively with opening up their data by addressing the different barriers and also give them the opportunity to share their experiences with the people working in the sector. Finally there will be a full cultural hackday in cooperation with a number of cultural heritage institutions to show the potential of Open Cultural Data for developers.
---
Topic Stream Summary Video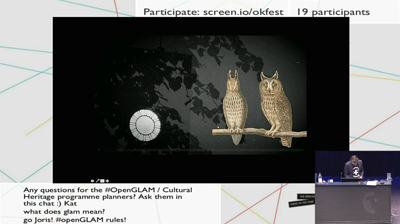 Summary of OKFestival Open Cultural Heritage programme. Start time on video 6:15, end time 16:00. A part of OKFestival Summary Sessions at INSPIRE auditorium, Friday 21 Sept.
---
Finalised Programming
Session 1: Building the Cultural Commons
This will be a full day for groups and individuals involved in the open cultural movement across the globe in order to join the dots between disparate efforts and encourage future collaborations.
In order to achieve our goal of strengthening the network of organisations and initiatives working in this field we will organise a series of meetings on the 19th September 2012 to help individuals and organisations share experiences and challenges and to discuss opportunities for possible collaboration and strategy building. Current themes include copyright and licensing, community involvement, business models and European policy.
For more info about this session and how to get involved see: Building the Cultural Commons
---
Session 2: Open GLAM Workshop
This session aims to enrich and stimulate the discussion on openness within the memory institutions in Finland by supporting the construction of a network with Finnish and foreign memory institutions interested in open content and open access. Meaningful open access is key for promoting open content and legal creative use/re-use of cultural heritage. At the moment there is a need to demonstrate this, by making a showcase of the practical solutions, strategies and the 'best practices' in opening memory institutions and their holdings to a wider public.
For more info about this workshop and how to register see: Open GLAM Workshop
---
Session 3: Open Culture and the Commons: Michael Edson (Simthsonian Institute) "Lego Beowulf and the Web of Hands" Followed by a Special Europeana Announcement from Harry Verwayen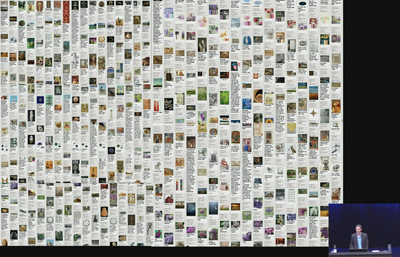 >> VIDEO DOCUMENTATION (introduction + Michael Edson presentation)
>> VIDEO DOCUMENTATION (Harry Verwayen / Europeana)
---
Session 4: Open Culture and Science Hackday
The Open Heritage and Open Science streams will be kicking off their three days of activities with a joint hackday dedicated to working with and building things with open cultural and scientific data. The day will involve a Wikipedia edit-a-thon, a digital humanities coding sprint working with tools such as TEXTUS, Pundit, and any other new tools people feel inclined to create, the opportunity to work with recently opened datasets from Finnish cultural heritage institutions and the Europeana API – and much more! Hackers will also have the chance to develop applications for the new PyBossa crowdsourcing platform, to hack for Louhos research software libraries and to contribute to the developing plans for a Hybrid Publishing Lab. For more info see: Open Culture and Science hackday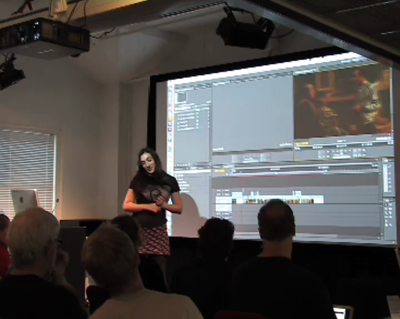 >> HACKDAY SUMMARY VIDEO (start time 2:50)
---
Participant Testimonials
"I'm looking forward to an amazing week with experts in this field from all over the world, to go beyond the typical show and tell, connect experiences and resources and show what great potentiel lies in digitised cultural heritage". Joris Pekel, OKfestival Guest Programme Planner, Community Coordinator at The Open Knowledge Foundation, http://www.openglam.org
"Open GLAM rocks at OKfestival - Come and play with us!", Sanna Marttila, OKfestival Guest Programme Planner, Project Leader, Researcher, Aalto University, School of Art, Design and Architecture - Media Lab http://mlab.taik.fi
---
Guest Programme Planners
Sam Leon (OKFN) - UK
Joris Pekel (OKFN) - Germany/the Netherlands
Sanna Marttila (Aalto University, School of Art, Design and Architecture) - Finland
Maarten Brinkerink (Netherlands Institute for Sound and Vision) - the Netherlands
Nikki Timmermans (Knowledgeland) - the Netherlands
---