#OKFESTCREW Volunteer Tickets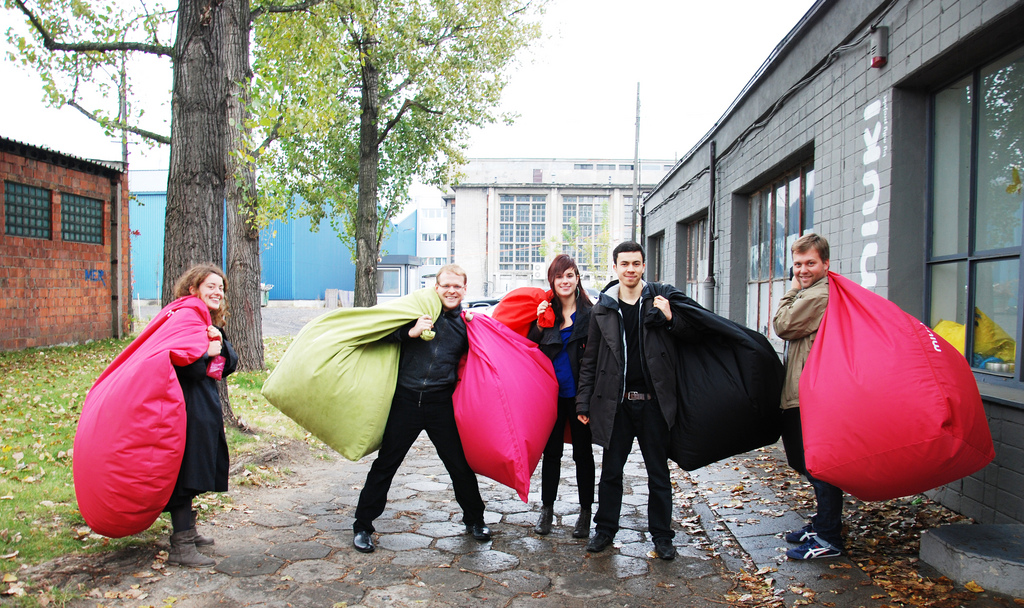 JOIN THE TEAM
Like every non-profit community event, the Open Knowledge Festival depends on volunteers to be a success for everyone involved. Inspired by Chaos Communication Camp's excellent 'Angel System', we're assembling an army of good souls to form the 2012 #OKFestCrew - and we've put money aside to make the experience a fun and fulfilling one for each #OKFestCrew member.
WHAT YOU'LL DO
This scheme is intended to give you the opportunity to experience the week for free in return for helping us. If you're accepted to be a part of the #OKFestCrew, you'll also get to meet other passionate people with a variety of skills. You'll work with the Core Organising Team and will get an insider's view of the back-end of organisation that goes into a major non-profit community event. You'll be expected to attend a daily meeting to distribute information, so you'll also be the first to know what's going on.
In the short application form below, we ask you if you have any preferences or specific skills you'd like to offer in the week, and we'll aim to match you with interesting tasks based on this information. So, if you're good at any of the responsibilities below, let us know - these are the key #OKFestCrew roles we need to fill.
The Room Hosts - introduce speakers and make sure they have what they need, faciliate sessions as needed
The Room Caretakers - keep time during sessions and make sure rooms are ready and prepared
The Roaming Cowboys - tour the venue spaces and provide directions to the public as well as help and communication amongst #OKFestCrew members
The Welcoming Party - run front desk and registration, greeting newcomers
The Salespeople - sell merch and liase with companies in booth areas
The Creatives - filming, photography, live-streaming
The Techies - tech support (example), wi-fi and web management
The Citizen Journalists - blogging, live-tweeting and keeping the Web buzzing
The Managers - for those with experience in volunteer management who also want some resume props and an official @okfestival email alias, we're also recruiting a Lead for each of these #OKFestCrew categories!
WHAT YOU'LL GET
To thank #OKFestCrew members for their efforts during the week, we'll provide a free week-long ticket (which includes admission to pre and after events and parties), an official #OKFestCrew badge and other goodies to show our appreciation (we were going to make t-shirts but then thought they wouldn't smell quite as fresh by the 3rd or 4th day, never mind the 6th..!). If you're a Manager or have done especially good work, there may also be a resume-ready reference letter with your name on it.
APPLY HERE
Application is now closed.
---