Accommodation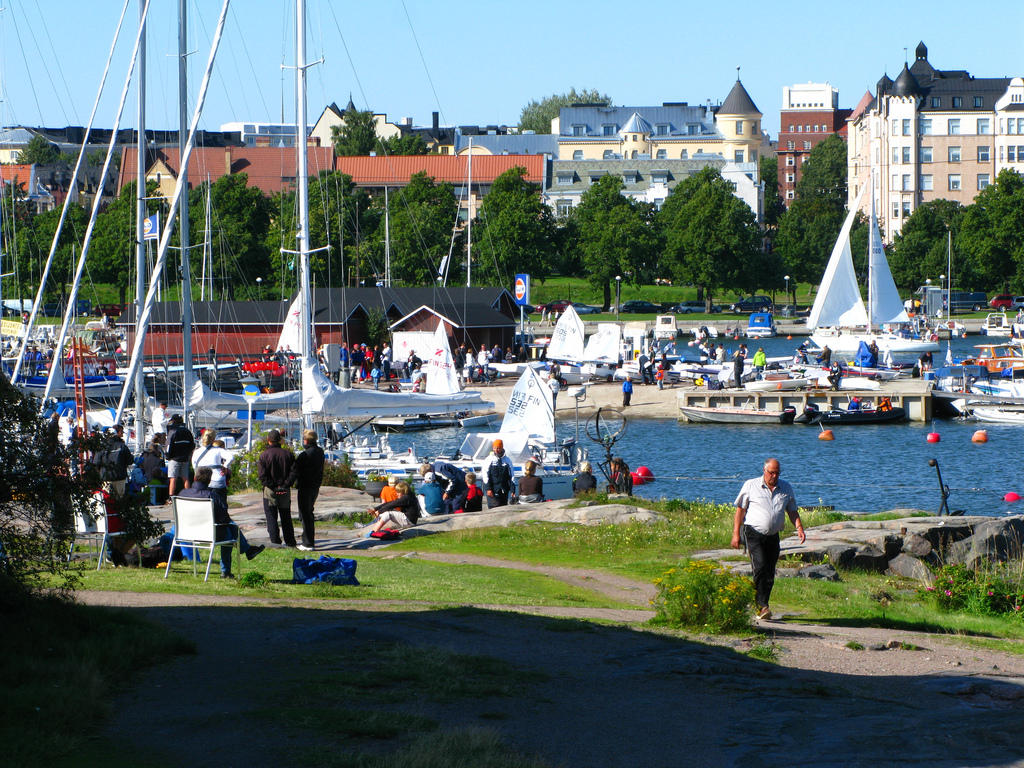 ---
Like many Nordic locations, Helsinki can be a bit expensive, but September is one of the most beautiful months to spend time in this coastal city, and we aim to help all OKFestival participants find the right place to make a week's stay both worthwhile and pleasurable.
OKFestival organisers have worked to reserve several decently-priced rooms in hotels and hostels with good connections to the OKFestival venue, all of which have been listed below. We recommend booking early to avoid disappointment. If you don't find something you fancy here, please use your favourite online booking system to check out alternatives such as AirBnB.
Check out the suggested accommodation below and on a map here.
---
Hotel Suggestions
FOUR-STAR HOTELS
Klaus K. Hotel
We have booked a small quota of Passion Single rooms for OKFestival guests, 136€/night. When booking this room type, use the code OKFest to get one of our reserved rooms.
---
THREE-STAR HOTELS
Hotel Arthur
We have booked a small quota for OKFestival guests. Half of the quota expires 16th July and the rest 17th August, so we advice to book before these dates. When booking use the code OKFest to get one of our reserved rooms.
---
VALUE-FOR-MONEY HOTELS
Omenahotels
The Omenahotel chain has three small hotels in central Helsinki. Highly recommended for friends and small groups travelling together! Book early!
---
Hostel Suggestions
Hostel Erottajanpuisto
Eurohostel
We advise you book one month before to ensure availability of rooms. When booking use the code OKFest to get one of our reserved rooms.
Stadion Hostel
Cheap accommodation, lot of dormitory rooms.
---
OKFestival CouchSurfing
For the more adventurous, we also have created a special page for the Open Knowledge Festival at the CouchSurfing website to make matches between international festival guests who are looking for an accommodation and local hosts in Helsinki who would like to meet others interested in open knowledge.
CouchSurfing is a community-based site that offers hospitality exchange and networking services. Its core function is to match people who are willing to offer free-of-charge home accommodation with travellers who are looking for a place to stay and new people to meet. To use CouchSurfing you need to be a member, but registration is free. Members can provide information about themselves and the accommodation they are offering or looking for. Homestays are consensual between the host and guest, and the duration, nature, and terms of the guest's stay are generally worked out in advance.
Getting Started on CouchSurfing
To join the OKFestival CouchSurfing group, sign up on the page and share your details so local hosts can find you. If you are willing to host festival guests, we kindly ask you to push 'attending' on the page above. In addition to this, it helps if you leave a comment on the page which mentions that you have decided to host. If you are a festival guest looking for a place to stay, after you have created your profile you can make 'couch requests' to the potential hosts.
---