Written by Juhuu on May 26, 2009.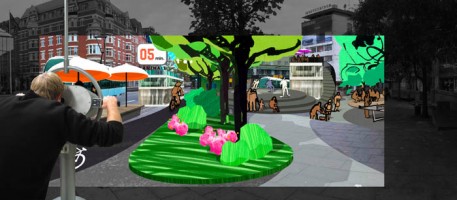 Photo: Parascope / Unsworn Industries

Pixelache and Helsingin Energia have invited an international group of artists to propose public artworks related to energy consumption. Among the invited artists are Unsworn Industries (Erik Sandelin & Magnus Torstensson), Miska Knapek, Andy Best and Maria Duncker.
The artists' proposals will be made public in October 2009 and selected artworks will be realised during 2010.
RSS feed for comments on this post. TrackBack URL
Leave a comment