Written by Juhuu on July 9, 2009.
Save the date - hope to see you there!
Comments (1)
Written by Juhuu on .
Most of the Pixelache Helsinki crew is on vacations during July / August, so this blog will probably have low traffic for the next weeks…
Two recommendations for the summertime:
* RIXC Symposium for Art and Renevable Technologies, August 13-16 in Aizpute (Latvia), http://rixc.lv/projects/energy/renewable/
* 80+1 KILPISJARVI –climate change, August 15-18, Kilpisjärvi (Finland), http://www.kilpiscope.net
Comments (0)
Written by Juhuu on .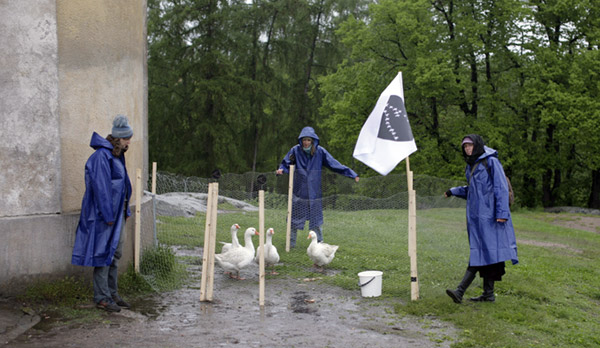 Here are some photos from Eclipse Happening / Pixelache Summer Party that took place on the coldest day recorded in June in Finland in 60 years time, with heavy rain… Thanks for everyone who helped to realise the event and all the guests who dared to venture out all the way to URSA observatory to participate the event.
Earlier in the afternoon there were presentations by Professor Tapio Markkanen and artist Agnes Meyer-Brandis, and a moonwalking workshop hosted by Milla Koistinen (so the Pixelache crew is now ready to participate the www.eternalmoonwalk.com project ;).
Photos by Antti Ahonen.
Comments (1)