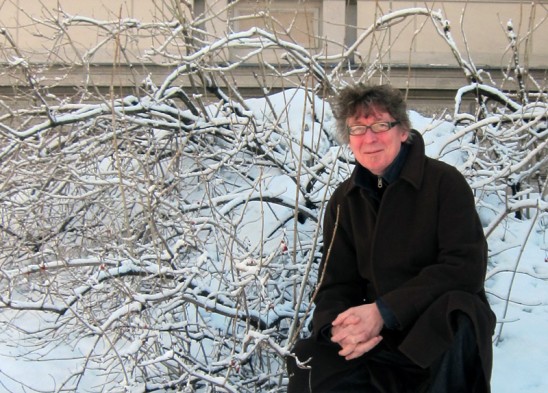 I met up with Alastair Fuad-Luke early on a Sunday morning to talk about design activism.
Alastair is currently based in Helsinki as Professor of Practice in Emerging Design Practices at Aalto University School of Arts, Design and Architecture (that's a long title!). Alastair will stay in Finland until December 2014 (at least) and is dividing his time between Aalto University in Helsinki and City of Lahti / Lahti University of Applied Sciences.
Alastair – could you introduce yourself briefly?
I was trained as an inter-disciplinarian and graduated as an environmental scientist in late 70s. I then started my doctoral research in applied biology in Cambridge, but this research was never completed since I set up a consultancy on ecological design – to repair industrial environments. I specialised in ecology and systems thinking and was working with planners, geologists, computer scientists, municipalities, etc. The consultancy soon evolved into an ecological landscape design and build company which is still functioning today, although I have not personally been involved since 1990.
I started to teach design in late 90s, I gave my first lecture on 'eco-design' in 1998.
Your most recent book is titled 'Design activism'. How would you define design activism?
The preliminary definition can be found from the page 27 (this was written in 2009):
Design activism is 'design thinking, imagination and practice applied knowingly or unknowingly to create a counter-narrative aimed at generating and balancing positive social, institutional, environmental and/or economic change'.
Continue reading →