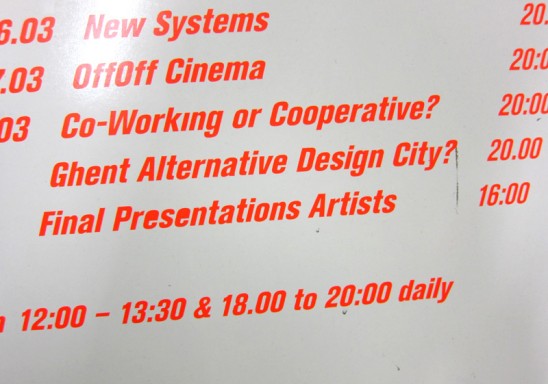 Last week I visited Ghent, Belgium to moderate the Ghent – Alternative Design City? discussion which was organised as a part of Timelab Springcafe events.

'Speed dating' in Ghent.

PRESENTATIONS: SUSTAINABILITY & RECYCLING
The evening's programme featured 5 guests from around Belgium who work on design projects with a strong focus on sustainability and/or recycling.
The City of Helsinki might have something to learn from the Flagbag project presented by Erwin Hermans. Flagbag is based in Hasselt, a small city of ~70 000 people that is branded as the 'City of Taste'. The city uses big flags as their main advertising medium and this creates waste – old flags that cannot by used any longer (they either become worn out by the weather or their visual design goes out of 'taste'). The Flagbag project has given jobs for several people who had been unemployed for a long time, now turning these old flags to unique bags and other accessories.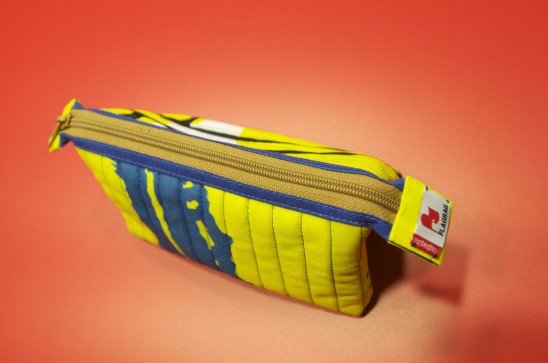 A Flagbag bag
We have similar recycling projects here in Helsinki (such as Plan B at Kierrätyskeskus) but I wonder how much these will benefit from the massive advertising campaigns by Helsinki WDC? Flags are not in fashion in Helsinki, most advertising is realised by using stickers / paper / cardboard / etc. How big share of this material can be recycled in a reasonable way? A topic that needs to be explored!
Erwin & co have also initiated a new project – they organised a campaign to gather discarded material from various companies and donated this to creative use. During one day, anyone could show up and pick up material for free, with the requirement that it's used for a creative / artistic purpose. One year later an event will be organised to show the results of the work. Erwin & co very curious to see the results!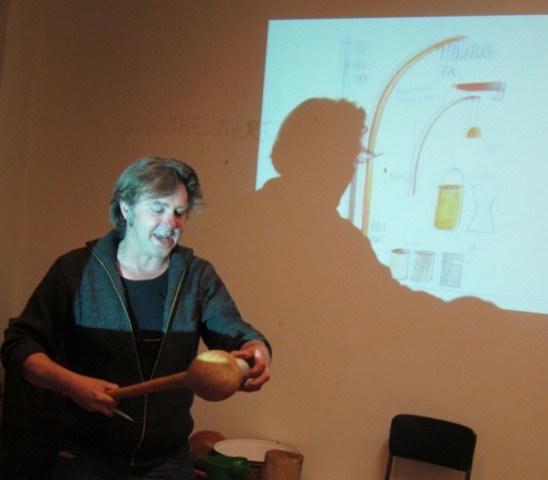 Artist/designer William Phillips – solar lamps for Togo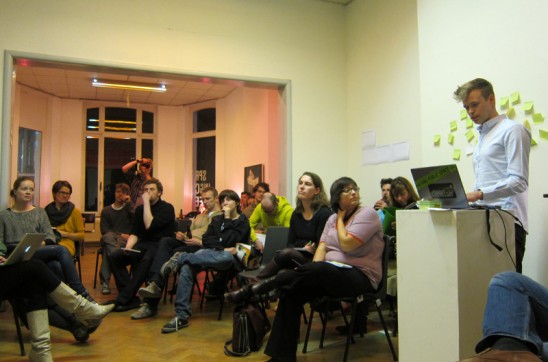 Designer Ben Joossen spoke about the dichotomy between 'sexy' and sustainable design.
Oliver Dewolf presented the Design for Impact project (designers working with NGOs in developing countries) and Eline Persyn spoke about the challenges of recycling plastics (sorting different types of plastic, unstable availability of material etc) and some possible solutions (diversifying the activities by collaborating with very different organisations, establishing special concept stores, etc)
ALTERNATIVE DESIGN IN GHENT?
The participants of the event were given a task – to come up with ideas for Ghent Alternative Design City (or Capital). These ideas were written on post-it notes and gathered on a wall during the evening and in the end organised into a thematic map.
The 4 main clusters of ideas were:
'A repair/craftsman cafe/workshop': a place where household appliances etc could be repaired
Ideas related to waste / trash / rubbish
Art/design projects that take over the whole city
Meeting points/events for local artists/designers
Below you can find a selection of 16 elaborate ideas. Hopefully some of these are going to be realised someday – in Ghent or elsewhere!