Written by Juhuu on April 2, 2009.
Photos from Thursday 1 April afternoon… The opening of the exhibition is today at 18:00!
Comments (0)
Written by Juhuu on .
One change in schedule: 'TODAY', a piece of generative design for mobile phones (Idea and Design: Sofia Oliveira/Jared Hawkey, Symbian Programming: Heitor Ferreira) will be presented tomorrow on Friday 3 April as a part of Live Video Lab presentations (instead of Open Forum on Sat 4 April).
Comments (0)
Written by tuomo on .
Day 2 of AV hacking started with upgrading The Kontti with mandatory Owls. That out of the way, synth-building, reprogramming of it and toy-hacking continued in Koelse HQ. Today the Pulse-Width-Modulating congregation invades the container. Don't miss the opening tomorrow at 17:00, nor Gijs' performance at Dubrovnik later.
Comments (0)
Written by Juhuu on April 1, 2009.
The Earth Hour last Saturday had a noticable effect on the energy consumption in Helsinki area, saving electricity an amount equal to power generated by 5 windmills.
Some of the press articles were saying that this was a 'weak' result for this campaign. Maybe they missunderstood the point of the event (a symbolic, collective ritual rather than a concrete solution to our energy issues) or perhaps they are wishing for an event with more impact - such as 'Turn of Your Heating Day'. In Helsinki area, heating takes 3/4 of all energy consumption and electricity 1/4. Out of electricity consumption, lighting is usually only 15-17%. So saving 5 windmills of power is perhaps not that bad result after all.
Pixelache09 is this year collaborating with Helsingin Energia, the largest energy company in Helsinki, and third largest electricity provider in Finland. We are looking for artists and designers to propose artworks that would utilize the real-time data provided by Helsingin Energia, or would address the energy consumption issue in some other way. We would like to help in realising an artwork that would be permanently (or semi-permanently) visible in  public space in Helsinki and/or as an online project…. Or would have some other form, we are completely open for suggestions. The Pachube workshop tomorrow on Thursday can provide some useful tools for this.
You can come and meet our collaborator Martti Hyvönen (environmental director of Helsingin Energia) on Friday 3 April (the opening event in Lasipalatsi, 17-19) or in the Art, Science & Ecology seminar on Saturday 4 April afternoon.
Comments (0)
Written by tuomo on .
Bunch of hackers and benders gathered in Koelse HQ in Vallila for some warranty voiding action yesterday afternoon. We had hardly settled down when happy sawing and drilling sound and the smell of burning plastic filled the air. While one old TV-set was repurposed as visual-synth in the hands of couple workshoppers, the rest of us started to solder fantastic "Hard Soft Synth 2″ -kits prepared by Gijs Gieskes. The quest continues today in Vallila but we will travel soon to the hacking container in Kiasma front yard. See you all there later this week!
Comments (0)
Written by Juhuu on .
Chiptune Marching Band is a workshop and performance. Its involves people from all walks of life making electronic sounds with one another, out in the world and in the open air. Armed with the tools and know-how for hacking together alternative-power systems and square wave sensor circuits, we take to the streets.
The workshop hosted by Jamie Allen (CA/UK) & Kazuhiro Jo (JP/UK) of Culture Lab, Newcastle University (UK).
The plan is to meet in Kiasma lobby at 12:00 (after the Alternative Economy Cultures morning session) and walk to Railwaystation and take bus 71 at 12:15, arriving in Taik approx 12:30. You have a possibility to have lunch in Taik before the workshop starts at 13:00. We will start the workshop with a 30 min introduction session between Taik Media Lab / UdK Berlin / Newcastle Culture Lab people.
Comments (0)
Written by Juhuu on .
Currently approx 130 people have signed up to Alternative Economy Cultures seminar. Therefore there is still room in the first two sessions (10-12, 13-16) which take place in Kiasma Theatre, please let us know if you want to participate.
Comments (0)
Written by Juhuu on March 31, 2009.
Here is your guide to Pixelache Helsinki 2009:
www.pixelache.ac/2009/PixelAche2009_brochure_web.pdf
Comments (0)
Written by Juhuu on .
We have invited the mikroPaliskunta project to make an intervention (probably happening in the form of blog postings) to Pixelache09 from their trip to Canary Islands, taking place 3-10 April 2009. Stay tuned for more information!
Website: mikropaliskunta.net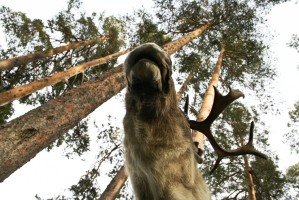 Photo: Stuffed reindeer Paavo, the travel companion of mikroPaliskunta in 2006

Comments (0)
Written by Juhuu on .
We are happy to confirm one last minute addition to Pixelache09 programme - Scott Goodstein (US) will give a presentation in Pixelache Open Forum on Saturday 4 April, 14:00.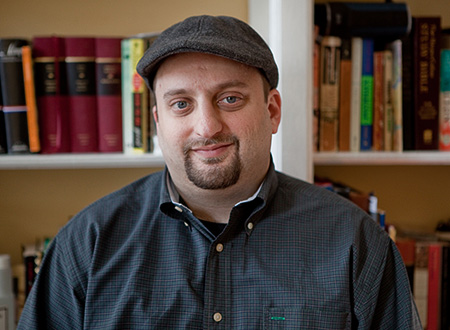 Scott Goodstein (photo: Arun Chaudhary)
Scott Goodstein was External Online Director for Obama for America, and created the campaign's social networking strategy. His pioneering work included running the first political campaign to launch niche based social networks on BlackPlanet, Eons, MiGente, AsianAve, Disaboom, etc. Under his leadership, the campaign achieved over two million friends on Facebook, one million friends on MySpace, 500,000 friends on BlackPlanet, and over 100,000 friends on Twitter.  Goodstein also developed the campaign's lifestyle marketing strategy and "street team" materials used in battleground states.
Goodstein created and implemented Obama Mobile, an advanced communication strategy that included text messaging, downloads, interactive voice response communication, a mobile web site (WAP), and even an iPhone application.  Prior to his work at Obama for America, Goodstein was founder of Catalyst Campaigns, a public relations firm that specialized in lifestyle marketing and online organizing. In 2004, Goodstein co-founded Punkvoter.com & Rock Against Bush and evolved these organizations into becoming a $4 million young voter mobilization effort. Goodstein lives in Washington, DC where he runs Revolution Messaging, a firm that specializes in social networking and mobile messaging.
Scott Goodstein is visiting Helsinki as a guest of My Helsinki project.
Comments (0)
« Newer Posts
—
Older Posts »